SHARE
Personalized I Love You Gift Book - Custom book with Photos
Personalized Lullaby book for kids or loved ones
The perfect personalized gift idea for Mom, Dad, Grandma, Grandpa, Brothers or Sisters, or ANYONE you love! This book is an adaptation of the classic lullaby, "Hush little baby." It has been modified into a poem that explains to the reader how much they are loved (by the person(s) starring in the book). A sweet way of letting someone know you love them!
Personalized Book with photos - Personalized for multiple kids
- Personalized for children of all ages, can even include adults
- 8.5 x 8.5 in, 20 full-color pages.
- For a book featuring one person, their face will appear 11 times throughout the book and on the cover. For a book featuring 2 stars (2 featured people), both their names and faces will appear on the cover, introduction page, and in the story. They will then take turns starring on the pages throughout the book
- Softcover $32.99, Hardcover $38.99
It can be personalized with just one person, or with 2!

This is a great personalized story for big brothers or sisters to welcome their new sibling. Can feature 1-2 siblings in the story.
SHIPPING & HANDLING INFO
Regular price
Sale price
$32.99 USD
Unit price
per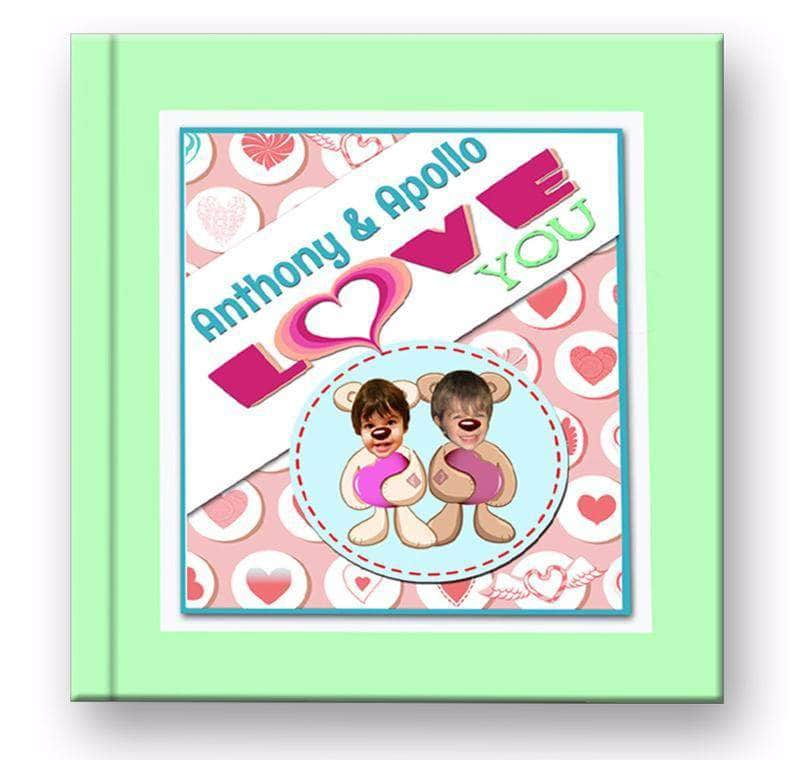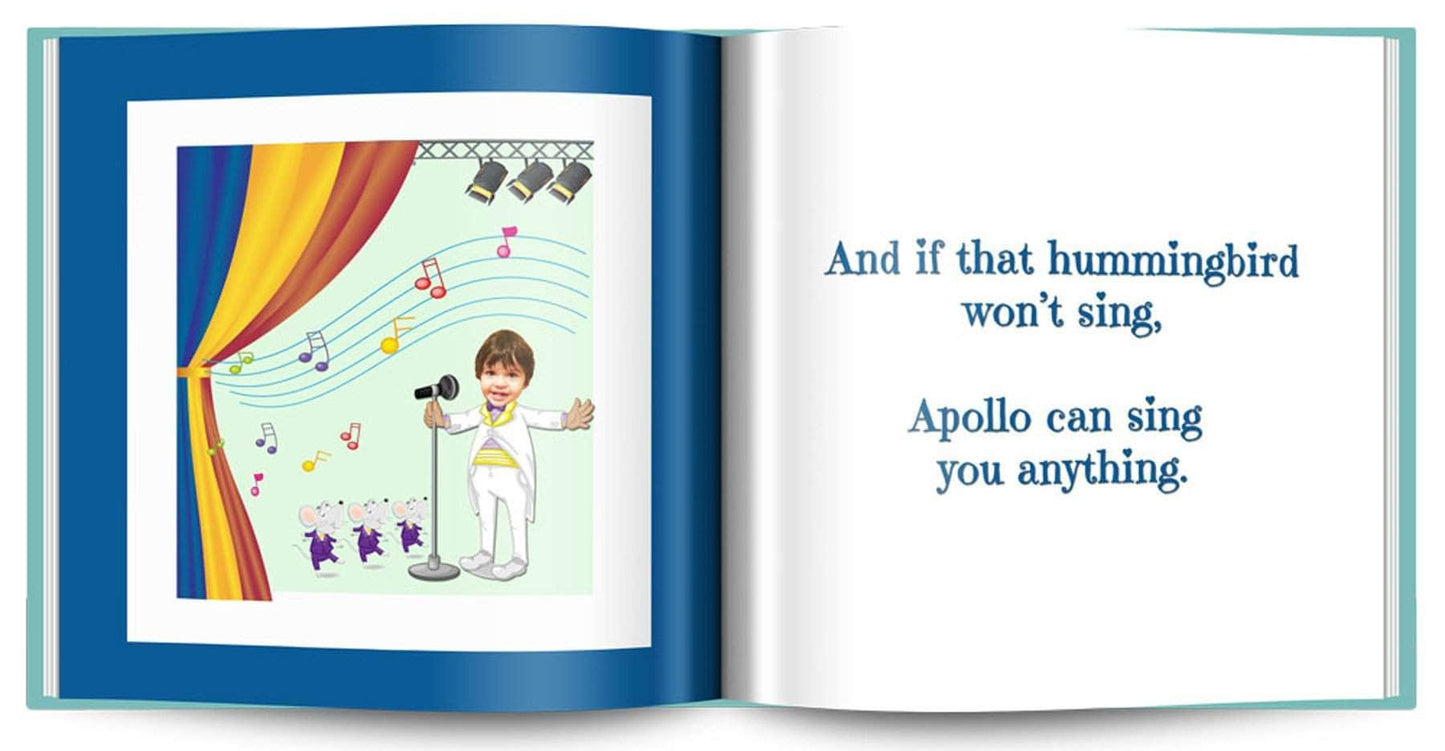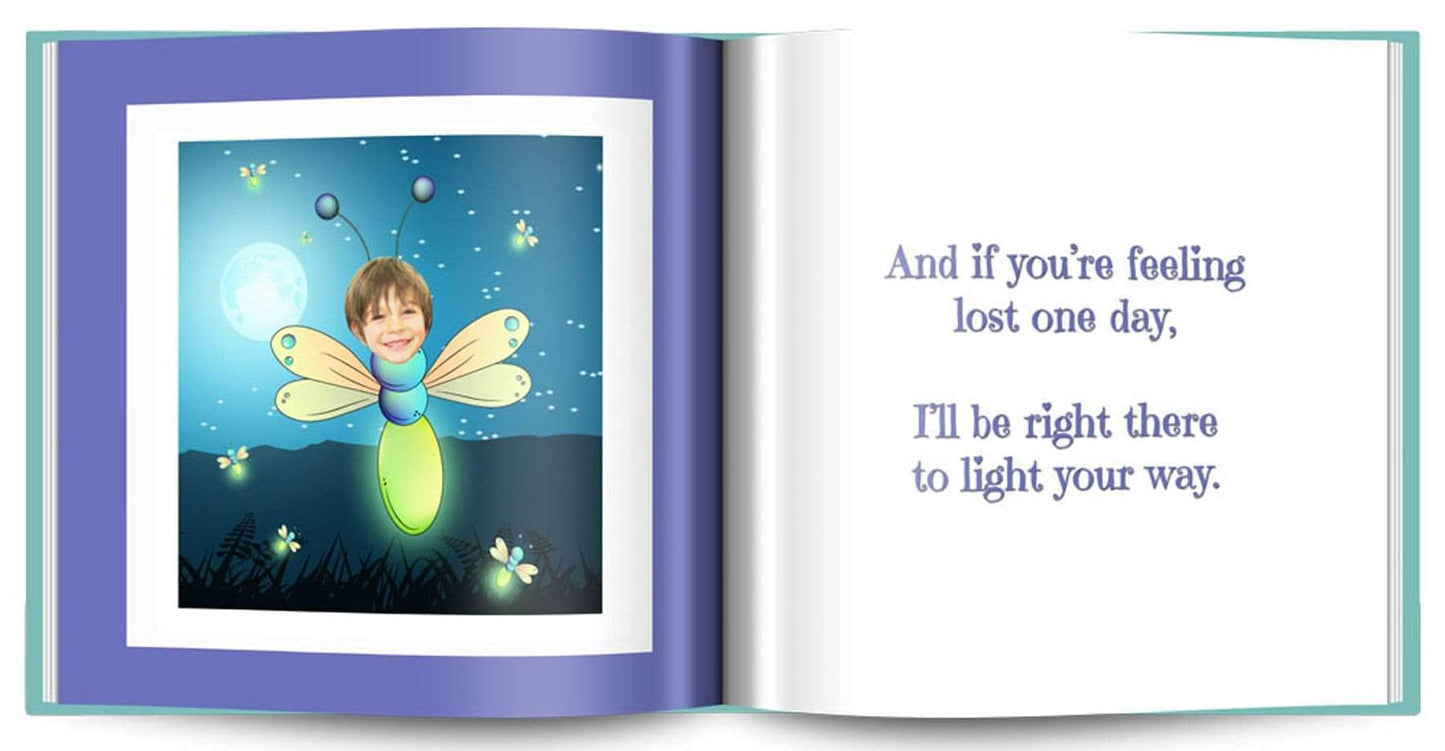 Shipping Information - Summary
For Personalized BOOKS - Flat Rate Shipping

| | | |
| --- | --- | --- |
| Country | STANDARD Shipping | Flat Rate Shipping Price |
|  USA |  5-10 business days | $6.99 |
| Canada |  5-10 business days | $6.99 |
| UK and Ireland |  4-8 business days | $6.99 |
| Worldwide |  7-17 business days | $9.99 |
Personalized Blankets & Gift Wrap 
| | |
| --- | --- |
| Country | FREE SHIPPING ALWAYS! |
|  USA | 5-10 business days |
| Canada & Worldwide | 12-20 business days |
Personalized Blankets to Australia
| | |
| --- | --- |
| Country | FREE SHIPPING ALWAYS! |
| Australia | 5-10 business days |
| | |
Please understand that all shipping times are estimates, not guarantees. Please note there there still may be possible delays due to unforeseeable and uncontrollable shipping interruptions.
NOTE: Tracking is available for all Standard shipping USA orders, other countries may not automatically include tracking, please contact us through email to inquire (there may be an extra charge)
More Personalized Books with Photos
View all
Other Personalized Gifts you may be interested in...
Another lovely book, very happy
We love the books and will Come back for another one, they are great
Kids love seeing themselves in the books!
We purchased two books that contained both of our girls, and both loved seeing themselves and reading about themselves!
Very cute personalised book to give as a gift
I bought this and used my daughter's name and face to star as the character in the lullaby/storybook. We gave it to her grandparents for their anniversary and they loved it so much it brought tears to my mothers eyes. They used to sing Hush Little Baby to her when she was smaller so it really meant a lot to them, and the way the song is adapted is just adorable and touching. Thank you so much for this wonderful gift to give!
Very cute and great sibling welcome gift
I ordered this to have my 2 kids star in it as a welcome gift to their baby sister that is on the way. It is so cute, they love it and can't wait to read it to her. Thank you!